This weekend, The Furniture Society will be showing member work at The 23rd Street Armory in Philadelphia, for the 22nd annual Philadelphia Furniture Show. We have an exciting weekend planned.
The Philadelphia Furniture Show showcases exceptional artisan quality furniture and is the longest running exhibition of its kind. Now in its 22nd year, the show continues to set the bar for the finest heirloom handmade furniture and furnishings in the United States.
Show Times:
Preview: April 8th 6-9pm
Saturday: 10am-6pm
Sunday : 10am-pm
Furniture Society Social Hour and Raffle: Saturday at 4pm-6pm
Free Admission to Furniture Society Members during our social hour! Raffle prizes include: a pass to our 20th Anniversary Conference in Philadelphia this June and several small handmade pieces by Furniture Society members!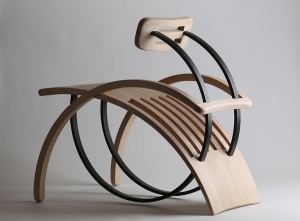 We have also partnered with the Philadelphia Furniture Show to sponsor their Emerging Artist Competition. Congratulations to winner Michaela Stone. Come see her work in booth 402.