On August 6, 2018, Furniture Society Executive Director Brigitte Martin announced the start of EFASO (Exhibiting Furniture and Sculptural Objects), a new Furniture Society membership benefit.
---
March 5, 2019 - First EFASO grant winners announced! See this post in NEWS for details, or download the announcement in PDF format.

---
Through the generous support of the John and Robyn Horn Foundation, the EFASO program offers merit-based individual and institutional grants to defray the high cost of shipping furniture and sculptural objects. The program will award fifteen (15) individual US-based maker grants at $500 each. The program will award three (3) grants to US-based exhibiting institutions (galleries, museums, or related organizations) at $2,500 each.
EFASO Program Objective: To encourage exhibitions and opportunities for broader exposure of quality furniture and sculptural objects at the national level in furtherance of The Furniture Society's mission.
Outcomes of the EFASO initiative in 2018-2020 will include: Increased numbers of furniture and sculptural object exhibitions and opportunities for exposure, furthering The Furniture Society's national advocacy role, growing the organization's membership numbers, and raising the next generation of qualified art administrators who have an understanding of furniture art and its specific exhibition needs.
Applicants:
DEADLINE: Applications: Tuesday, January 15th, 2019 - 11:59PM Pacific
-Must be a current member of The Furniture Society
-Must be a US-based maker or institution
-Must be displaying work at an eligible US exhibiting venue:
-For profit and nonprofit organizations
-Museums
-Galleries
-Retail-based environments (craft shows, professional marketplace opportunities, etc.)
-Must be 18 years or older
-Complete online application
-Submit the following to: efaso@furnituresociety.org:
-Resume/CV (abbreviated)
-Up to 5 images, incl. detail shots if appropriate
-For individuals: submit verification of exhibition inclusion
-Personal Statement/Artist's Statement/Institutional statement
Please Review Our Full Set of Guidelines Here:
https://drive.google.com/file/d/1YblOTIM006t-9Vznx3U2CR8jyhiiDgA3/view
If you would like more information about the EFASO Program, please contact Monica Hampton and Katrina Duperree at efaso@furnituresociety.org
---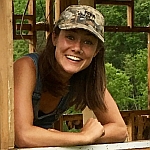 Katrina Duperree, EFASO Intern
efaso@furnituresociety.org
Katrina Duperree​ is a Western Pennsylvania-based artist and furniture maker. She received a BFA from Edinboro University in 2016 and apprenticed in Egg Collective's Brooklyn-based studio the following year. She is a recipient of the Windgate Fellowship and the Ruth Clark Scholarship for furniture design. Katrina currently spends the majority of her creative practice building a tiny home with her fiancé.
---
EFASO Jurors
The Furniture Society is pleased to announce the jurors for the EFASO program (Exhibiting Furniture and Sculptural Objects)
Melanie and Brian Boggs, Asheville, NC.
Julie Muñiz, San Francisco, CA.
Carolyn Pastel, San Francisco, CA.
To read more about these jurors, click here.
Our jurors will oversee the call for applications, the jurying process, and determine the first round of Furniture Society grantees in early 2019. We are immensely grateful for their interest in working with us on the first iteration of this groundbreaking new program that will benefit individual furniture makers and affiliated organizations alike.
Timeline:
October 2018: Call for Applications opens
January 2019: Application Deadline
March 2019: Announcement of 2019 grantees.
For more information about the EFASO program, contact Monica Hampton or Katrina Duperree at EFASO@furnituresociety.org