February 1, 2019 - These letters from TFS President Bart Niswonger and outgoing TFS Executive Director Brigitte Martin mark an important Society staff transition, effective February 1, 2019. Along with Bart and the Board of Trustees, the members of the Furniture Society Communications Committee sincerely thank Brigitte for her efforts on behalf of the organization, and wish her great success in her new position. - Ed. 
---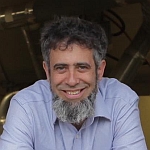 Fellow Furniture Society Members, and devotees of all things furniture -
I am writing on behalf of the Board of Trustees to inform you that Brigitte Martin is leaving the Furniture Society to pursue another opportunity. We appreciate all she has done for the FS, and wish her luck!
As a board we have been clear that there is value to having an interim period rather than immediately seeking a permanent Executive Director.  An interim period allows us time to reflect as an organization and consider who we are and where we want to go before we seek someone to lead us there.
I am thrilled that Monica Hampton, our current Director of Education, has agreed to step into the Interim Executive Director position. Having worked closely with Brigitte, she will be able to provide the continuity and stability that we need in this time of transition. Additionally, she is a great thinker and communicator, and is well versed in both the craft world and arts management. I think she will make a great leader for us.
We have hired Jessica Baldenhofer as Interim Director of Education, replacing Monica, and we have hired Erika Diamond as Administrator. We will be sharing more information about all three in the next few weeks.
I am excited about this team. Each member is extremely capable and together they will be able to take care of the day to day needs of the organization, as well as push forward all the great initiatives we have underway: EFASO, Educational Grants, and of course our conference, FS19: Groundwork.
I want to thank the Transition Committee: Kathy Sharp, Jennifer-Navva Milliken, Heath Matysek-Snyder and Monica Hampton for their hard work on this project. I am excited by this new structure, and by the fact that we are approaching this transition as a moment for strategic reflection. I am very grateful to Brigitte for all the work she has done for The Furniture Society over the last year which has gotten us to a place where we could even consider reflecting on appropriate staffing structures.
Thank you all for your support of and commitment to the Furniture Society - I look forward to seeing you in Milwaukee!
Bart Niswonger, President
The Furniture Society
---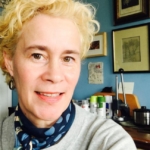 Dear Furniture Society community,
I'd like to let you know that I am leaving my position at The Furniture Society effective at end of January 2019. I have greatly enjoyed my tenure at the organization and appreciate having had the opportunity to work with a wonderful Board, dedicated staff, and enthusiastic volunteers. From my first day to my last, the support the organizational leadership provided and the friendly encouragement I received from the furniture field itself was exceptional and a deeply rewarding experience.
I am proud of the projects we were able to undertake and complete over the course of the past year:
We received important funding from two major granting organizations.
We were able to hire critically important senior-level and support staff, and corralled new volunteers around staff-led committees.
We created a ground-breaking new program to address one of the most difficult issues the furniture art world faces: EFASO mitigates the high cost of shipping furniture and sculptural objects to exhibiting venues.
We held an inspirational conference event which brought our community together.
We created four diverse, multi-year partnerships with craft schools of national renown.
In my view, the most critical factor enabling the organization to reach its many goals over the last year was highly effective teamwork: Our Board, staff, and our volunteers support each other, learn from each other - and have fun working together! It has been my sincere privilege to be a part of this team.
I am also pleased that Monica Hampton, our current Director of Education, agreed to become our Interim Executive Director. Everyone who has had the pleasure of working with her appreciates Monica's expertise, mindfulness, and organizational capability. She brings a wealth of knowledge and work experience to the organization and I couldn't think of anyone better suited for the Executive Director position. Under her leadership, and with the continued support of our Board of Trustees and advisors, the organization is poised to grow and thrive.
Even though I will miss my colleagues and the whole furniture community, I am looking forward to starting a new phase of my career. The good news is that my new position is also in the craft field, so I hope we will keep in touch!
Thanks again. It's been a sincere pleasure working with this wonderful community and for The Furniture Society!
With warm regards,
Brigitte Martin
Outgoing Executive Director