These events have already happened!
We're proud to be back again at the International Contemporary Furniture Fair. We'll be showcasing the work of four gifted makers.
Where:
Jacob K. Javits Convention Center (11th Avenue at 38th Street)
New York City
Booth 2666, Upstairs Exhibition Hall
When:

Sunday, May 21 st : 10am – 5pm
Monday, May 22 th : 10am – 6pm
Tuesday, May 23 th : 10am – 6pm
Wednesday, May 24 th : 10am – 4pm
View the work of:
It's New York Design Week, and that means we have a booth at ICFF, and we're having a party at Toad Hall!
Come have a beer and talk shop this Saturday, May 14th, 6-8PM at Toad Hall, 57 Grand St, Soho. Walk all the way through to the back!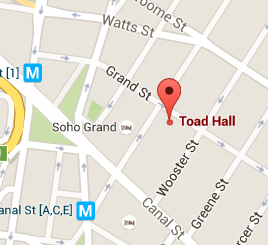 This year, we toast and celebrate our four exceptional, featured furniture makers:
This weekend, The Furniture Society will be showing member work at The 23rd Street Armory in Philadelphia, for the 22nd annual Philadelphia Furniture Show. We have an exciting weekend planned.
The Philadelphia Furniture Show showcases exceptional artisan quality furniture and is the longest running exhibition of its kind. Now in its 22nd year, the show continues to set the bar for the finest heirloom handmade furniture and furnishings in the United States.
Show Times:
Preview: April 8th 6-9pm
Saturday: 10am-6pm
Sunday : 10am-pm
Furniture Society Social Hour and Raffle: Saturday at 4pm-6pm
Free Admission to Furniture Society Members during our social hour! Raffle prizes include: a pass to our 20th Anniversary Conference in Philadelphia this June and several small handmade pieces by Furniture Society members!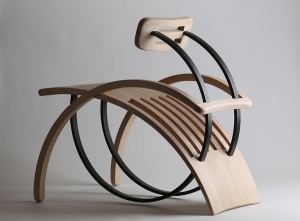 We have also partnered with the Philadelphia Furniture Show to sponsor their Emerging Artist Competition. Congratulations to winner Michaela Stone. Come see her work in booth 402.
Don't miss our regional event 
Saturday evening November 7, 2015
The evening will include billiards, drinks, and a fundraising raffle with some pretty amazing prizes (like this beautiful chair by Varian Designs)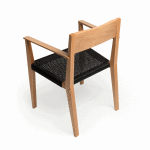 Preview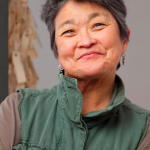 2008 Award of Distinction Honoree, Wendy Maruyama, is retiring from San Diego State University and we invite you to celebrate her 35 years of teaching.
Wendy wants her Furniture Society friends to help her celebrate on the evening of October 10, 2015 at her studio at Glashaus in San Diego. A big crowd from wide and far and good fun are expected.
When:   Saturday, Oct. 10th @ 7pm
Where:  Glashaus
1815 Main Street
San Diego, CA 92113
This event is free and open to current Furniture Society members as well as friends and colleagues of Wendy Maruyama, but you must RSVP via Eventbrite.
NEXT UP: CHICAGO – NOVEMBER 7TH
We're exited to have a presence at SOFA Chicago again this year! Join us for a regional event in the windy city on the Saturday evening of the show.
We are offering an opportunity to get a FREE pass to the FS2016 Conference, CRAFT / FACTURING: AN EVOLUTION OF MAKERS + ENTREPRENEURSHIP, June 23-26 in Philadelphia, PA.
Tickets for your chance to win the conference pass (a $400+ value) will be available for purchase exclusively during this regional event.  Tickets will be $20 each or 6 for $100.
If you cannot attend and wish to take advantage of this opportunity, simply arrange for a friend in attendance to purchase a ticket for you. Come prepared to mingle, socialize, network, and get a jump start on planning for FS2016 in Philadelphia!
Check back for more details on where and when.

Join us for a social evening at Toad Hall, a "charming bar that beckons on a chilly winter evening--anytime you want to step off the Soho street and into a warm, well-lighted place," according to New York Magazine.
The evening will include a fundraising raffle. Proceeds will benefit the various programs and efforts of the Furniture Society. Raffle tickets will be sold for $10 each and prizes include FS books, a free symposium pass, and handmade objects.
You must be present to win.
Open to Furniture Society members, family, friends and furniture enthusiasts.
The event will be held on:
Saturday, May 16th, 6:30 - 9:00 PM
at Toad Hall: 57 Grand Street, New York, NY 10013
http://nymag.com/listings/bar/toad-hall/
http://www.yelp.com/biz/toad-hall-new-york
Let us know you're coming by sending an RSVP.
Furniture Society member Richard W Townsend is hosting his 6th annual Creativity Symposium on Sunday, May 24th. Please contact him for more information. There is no charge for this event.