The National Conference Committee reviews possible sites and venues for future conferences, and works with local conference committees to organize and facilitate successful conferences.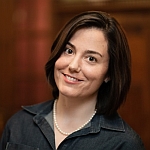 Dr. Sarah Anne Carter is the curator and director of research at the Chipstone Foundation in Milwaukee. She has published, lectured, and taught courses on material culture, museum practice, and American cultural history. At Chipstone, Carter has collaboratively curated many innovative exhibitions, including Mrs. M.'s Cabinet, and directs Chipstone's Think Tank Program in support of progressive curatorial practice. Her book, Object Lessons: How Nineteenth-Century Americans Learned to Make Sense of the Material World was recently published by Oxford University Press.
---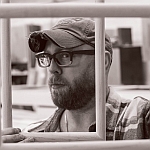 Bryan Geary is a furniture designer, maker, and teacher. After completing his MFA in Furniture Design at University of Massachusetts Dartmouth, he traveled to Japan where he studied under Master Takahiro Yoshino. Bryan currently makes furniture in Northwestern Pennsylvania.
---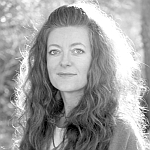 Faythe Levine is the Arts/Industry program manager and assistant curator at the John Michael Kohler Arts Center. Her curatorial vision and creative practice are focused on themes of community, creativity, awareness, process, empowerment and documentation. She has made it a priority that her projects stay approachable and accessible to a large audience, interacting with people in a way that establishes creativity as a vehicle towards personal independence. Levine's two most widely known personal projects, Sign Painters (2013) and Handmade Nation (2009), both feature length documentaries with accompanying books, have toured extensively in formal and renegade outlets.
---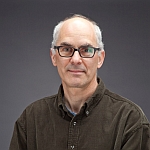 Tom Loeser holds a BA from Haverford College (1979), a BFA from Boston University's Program in Artisanry (1983) and an MFA from the University of Massachusetts-Dartmouth (1992). He is head of the wood/furniture program in the University of Wisconsin-Madison Department of Art. Loeser designs and builds one-of-a-kind functional and dysfunctional objects that are often carved and painted and always draw inspiration from the history of design and object making.
---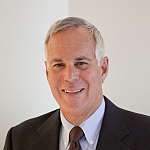 Dennis Miller is a graduate of the Cornell College of Architecture, Art, and Planning, with Bachelor of Architecture and Master of Arts degrees. He has worked with several prominent architectural firms in New York, including I. M. Pei & Partners and Davis, Brody. In 1983, he formed Turner/Miller Architecture and Design, and then worked in individual practice. Dennis Miller Associates was launched in 1984. The New York trade showroom provides a showcase for contemporary furniture and lighting, and presents both artisan and factory produced twentieth and twenty-first century works to be made on order. Included are designs by leading architects, interior designers, and craftspeople, such as Matthew Fairbank, Harris Rubin, Ted Boerner, TH Robsjohn-Gibbings, and Wendell Castle.
---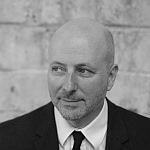 Darin Montgomery is the founder and owner of Fin, a Seattle based furniture and product design firm as well as urbancase, a contract, custom, and hospitality furniture design and manufacturing company. He is an inaugural member of JOIN Design Group, an associate member of American Design Club, and a participant in the Furnishing Utopia project.
---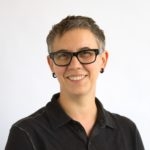 Annushka Peck works in the areas of new media, sculpture, video and installation. Her work uses various means to explore the intersections of liminal and interstitial space with the landscapes of contemporary and mediated life found in systemic structures, architectures and the states of abandoned, neglected and built spaces. She received an MA and MFA in Intermedia from the University of Wisconsin-Milwaukee (2007, 2008), a BFA in Sculpture (University of Oregon, 2005) and in Painting (Bemidji State University, 1996). Peck was awarded a residency at the Museum of Jurassic Technology (2006), lectured on her work for the American Studies Association of Turkey Conference in Ankara, Turkey (2007), was named a emerging artist finalist in the Mary L. Nohl Fellowships (2008, 2009) and created a temporary public project through Milwaukee's IN:SITE organization (2009). Annushka currently teaches at the Milwaukee Institute of Art and Design, and is the Interim Director of the 3D lab.
---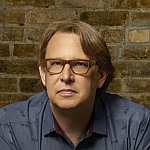 Michael Radyk is an artist and weaver based in Minneapolis. Michael is the Director of Education for the American Craft Council and Editor in Chief of the journal American Craft Inquiry. His work is included in the Textile Collection of the Cleveland Museum of Art.
---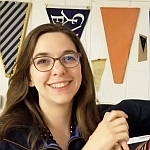 Maggie Sasso produces conceptual bodies of work that examines the role of material culture through a textiles lens. She currently works at the Milwaukee Institute of Art and Design as the Textiles Lab Technician and is the Vice President on the Board of Trustees for the Furniture Society.