Reconnecting the craftsman with the community.
Our 18th annual conference gathering, FS14, took place in Port Townsend, Washington. THIS EVENT HAS CONCLUDED -- conference information is retained here for the historical record.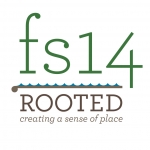 The Port Townsend School of Woodworking hosted the Conference, dates were June 19 - 21, 2014.
About Reconnecting the craftsman with the community:
Local craftsmen and local materials have been at the heart of furniture making for most of its existence. With exploration of the globe came access to new materials, new techniques and new inspiration.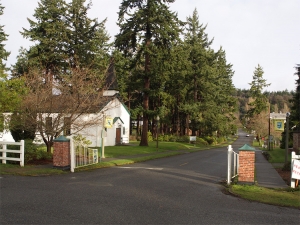 The wheel has turned - focus is returning to local resources. The local food movement has a powerful call - connecting the consumer with the farmer next door. As furniture makers, we need to accept the local challenge and reconnect the consumer with craftsmen in their community and local sources of materials. Every region has a distinct voice - climate and topography govern the woods available, history drives the narrative, each region has a palette of colours, and local industries produce other unique materials. How do our creations reflect our history, communities and surroundings?
We'd like to challenge the current generation of makers to think about the local narratives and styles that we will pass on to future generations of makers. Can we create the dialog, styles and visions that will be the foundation for the future?
FS14 Sponsors
The Furniture Society wishes to thank our conference sponsors for their generous support.
Lead Sponsors:
5683
false
true
true
false
true
true
false
auto
false
ease-in-out
300
auto
false
0
true
false
%curr% of %total%
Other Sponsors:
Pre-Conference Workshop: Digital Design and Fabrication - Sat, June 14 - Wed, June 18, 2014
Taught by Randy Johnson of Shopbot Tools, this five-day course (Saturday through Wednesday) offered woodworkers, builders and fabbers at all levels an in-depth introduction to the programming and operations of a three-axis CNC (digital) router. The benefits and limitations of CNC routing were explored.  The course was open to woodworkers, builders and fabbers at all levels and interests. Wood was the primary material cut during the class, but the design and machining techniques covered in the class could also be applied to other materials such as plastic, aluminum and foam.
Program for Thursday, June 19, 2014 - Saturday, June 21, 2014
Download the Program
Along with lectures, demonstrations, and panel discussions, a large part of the conference program will include on-going workshops and works in progress that conference attendees will be able to watch and participate in.  The following workshops are open to all conference attendees and included with your daily conference pass.
On-going workshop 1:  Planking a Boat with the Northwest School of Wooden Boatbuilding.  Watch or participate in the construction of a traditional wooden boat. Students and staff from the NW School of Wooden Boatbuilding will be planking a small boat during the conference.
The Northwest School of Wooden Boatbuilding is located in Port Hadlock, Washington, about twelve miles south of Fort Worden. The School is accredited to teach three one-year long boatbuilding programs in traditional and modern wood-composite boat construction. It typically hosts 50 students and builds 15-17 boats each year. Graduates, who earn an Associates in the Occupational Specialty of Wooden Boatbuilding, are in demand anywhere fine craftsmanship is valued.
On-going workshop 2:  From the Forest, an interactive event, will be led by local furniture makers and educators adept at working with traditional woodworking tools. Starting with a whole Madrona tree, a log, some dried slabs from local trees and salvaged rippings from our local lumberyard, participants and workshop leaders will work in a loose and creative manner working green and salvaged materials with an array of traditional and nontraditional tools.  There will be demos throughout the day by various makers from riving a plank from a log to finishing and everything in between.
On-going workshop 3:  digiFabulous is a 3-day conference event sponsored in part by ShopBot Tools and AutoDesk. It will highlight 3 artists working digitally. During the event they will each work live on their own CNC project allowing conference-goers to engage with them and experience how real artists interface with and execute high-quality designs using CNC technology.
Artist #1:  Reuben Foat - "I have become enamored by the tambour door—an elegant and unique furniture component rarely used in furniture today. Digital Fabrication processes, especially the use of computer- aided design (CAD) and computer-numerically-controlled (CNC) routers, make this otherwise intricate and tedious door, both an approachable and faster endeavor. Over the course of the three day conference, I am proposing to manufacture three (one per day) wall-hung cabinets in response to my journey from southern California to Port Townsend. Keeping in mind the theme of the conference, tambour doors can move like trains along a track or a river across a landscape. 'Creating a sense of place' in the interior microcosm of a series of tambour cabinets will be my goal. These cabinets will be completed for sale at the auction."
Artist #2: Christy Oates - Christy's project will explore non-traditional carving techniques using the CNC router.  The designs will utilize machining bits and simple flow commands created using the CAD software, rather than a pre-planned traditional carving pattern.  Christy attempts to exploit CAD/CAM machine capabilities in her work and the results are often a pleasant surprise.
Artist #3: Kimo Griggs - "The University of Washington is known for an explosion of cherry blossoms every spring. As older cherry trees on campus begin to weaken, and as new construction projects necessitate the removal of healthy stock, campus arborists carefully remove the trees, and bring some of the material to us in the College of Built Environments Fabrication Labs - chunks of tree trunks up to two-feet in length. We have begun to find meaningful new uses for the wood. Some will be milled and stored to dry, but we are particularly excited about designing and making items that express the nature of fresh, green wood as it arrives to us. We will be bringing chunks of freshly-cut cherry wood from which we will cut three-footed vessels. Designs with thin walls and three feet to stand on will allow the character of the wood to be expressed - movement of the wood as it dries should not adversely affect the utility of the vessel. We hope to produce at least one vessel per day, using a flip-milling process."
Kimo's colleague Roark Congdon will be joining him for the conference. Roark has training in architecture & sculpture, and recently received a Master of Science doing research with Kimo. He has been hired to head up UW's Digital Fabrication Staff and also teaches in the UW Department of Architecture. Roark has a lot of experience with CNC equipment and will be a great addition!
On Saturday, June 21, a digiFabulous panel discussion will be moderated by the American Craft Council's Perry Price. The panel will consist of the three artists and special guest, Ted Hall of ShopBot Tools. The discussion will explore the direction of digital technologies, what's next, and engage the audience in a conversation based on their experiences over the last 3 days.
On-going workshop 4:  Re-Forestation: How to Make a Tree From a Chair is a project by Ashley Eriksmoen joined by Steve Withycombe and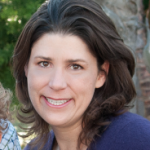 Michael Hamilton. Attendees are able to drop-in, make together, and contribute to the production of our own collaborative grove of trees made from broken and abandoned wood furniture. The format of the workshop will be similar to projects at past conferences such as the Allagash Barrel Project in Maine.
The project stems from research into rates of world timber harvesting, global consumption of new wooden furniture, and municipal waste per nation measured through landfill growth. Re-Forestation addresses repercussions of consumer culture, specifically the out-of-balance cycle of casually discarding older, yet salvageable, furniture and so easily replacing it with cheap, semi-disposable furniture. The prevailing manufacture/consumer system overlooks the true costs of timber harvesting, underpaid labour, and garbage. The ratio between the time and resources it takes to grow a tree and the fleeting lifespans of contemporary furniture is perverse.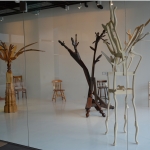 The situation current and future generations face is that there is pressure on natural resources, a need to take care of the objects that already exist, to protect our beautiful natural resources (such as Olympic National Park) and keep them renewable through very select and worthy usage. The type of furniture-making most of us engage in is certainly sustainable through the longevity of objects made and the low volume we produce. Second hand timber is a valid resource--one we have ample access to in societies with such socio-economic circumstances that we can afford to dispose and waste things. Many of us could agree that much of the furniture produced in global export manufacture would have been happier to stay as trees. The Re-Forestation project reminds us of the importance of "think global, act local" in our own practices.
Download the Program
Tour 1 - At the Crossroads
Wednesday, June 18th
Seattle and Puget Sound have been the crossroads for different cultures for at least 160 years. Bainbridge Island is one of the nexus points.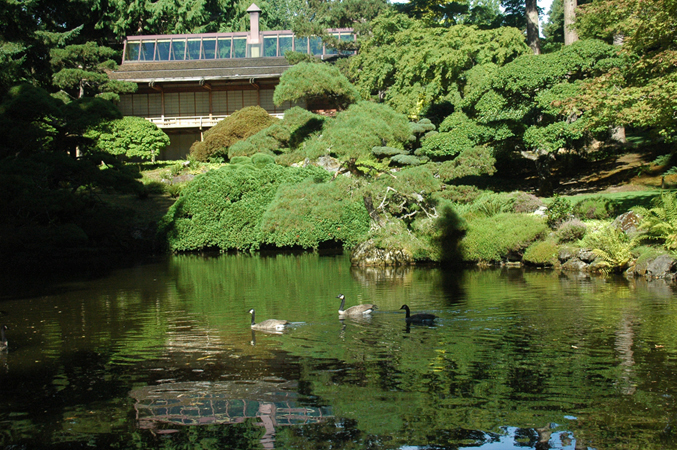 Japanese Guesthouse from the gardens below
This was a full day tour of the Bloedel Reserve and selected grounds along with the Japanese guesthouse. The Bloedel Reserve combines the best of European and Asian influences with gorgeous formal grounds, spectacular buildings, and a Japanese guesthouse containing Nakashima furniture.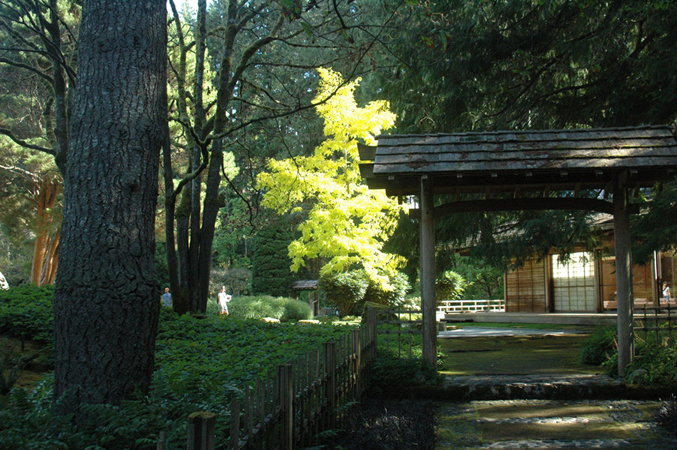 Main entry path to the guest house
During World War II, the Japanese population of Bainbridge Island was sent to internment camps. The tour also visited the Bainbridge Island Art Museum where there was a showing of the National Park Service film about the World War II Manzinar and Minidoka internment camps.
The tour also visited the Internment Memorial. After the World War II, the population of Bainbridge Island welcomed back the internees. The Internment Memorial is humbling reminder that citizenship (or patriotism) is not determined by race.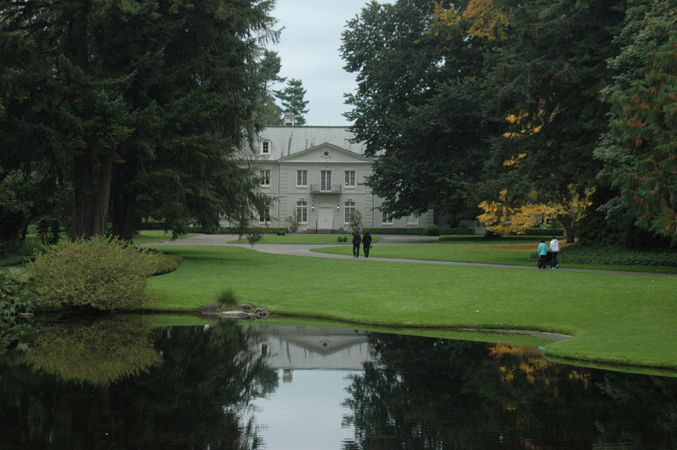 Bloedel home entry
Following the Internment Memorial the tour visited the Suquamish Museum, where Tribal members explained the history of their craft and artifacts.
Tour 2 - Celebrating the Traditional Maritime Trades
Wednesday, June 18th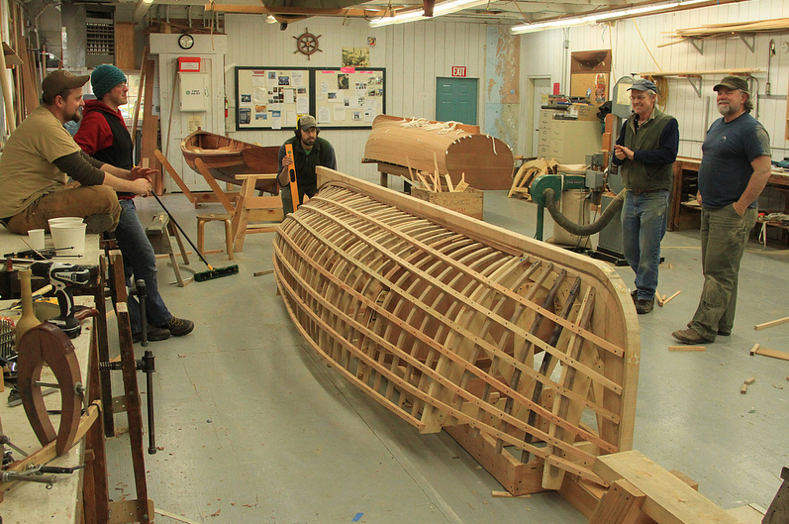 NW Boatbuilding School
Port Hadlock and Port Townsend are synonymous with the best in traditional wooden boat building and repair. Trades like rigging and sail-making thrive too. The tour visited to the NW School of Wooden Boat Building where they teach both traditional and contemporary wooden boatbuilding skills while developing the individual as a craftsperson. One of the premier accredited educational institutions of its kind in North America, the school has been in operation on the Olympic Peninsula since 1981 and attracts adult vocational students from around the world while building 12-15 boats each year. The school's Executive Director, Pete Leenhouts, and Director of Education, Pam Roberts, led the tour through the Port Hadlock campus.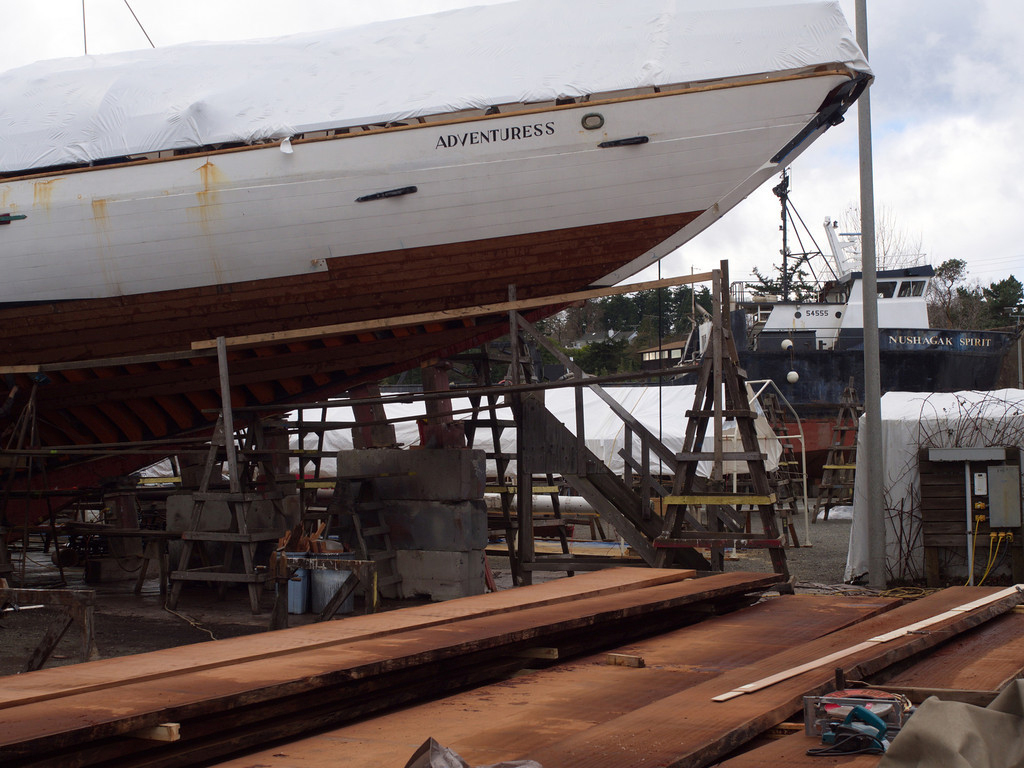 Adventuress at Boat Haven
The tour also stopped at the Port Townsend Boat Haven, a bustling boat yard in action. Boat Haven repair activities take care of a large fishing and recreational fleet every year. The tour visited Haven Boatworks to see a large commercial wooden repair company in action and talk to the owners about the work they and their crew accomplish on a routine basis, including taking care of the century-old historic schooner ADVENTURESS.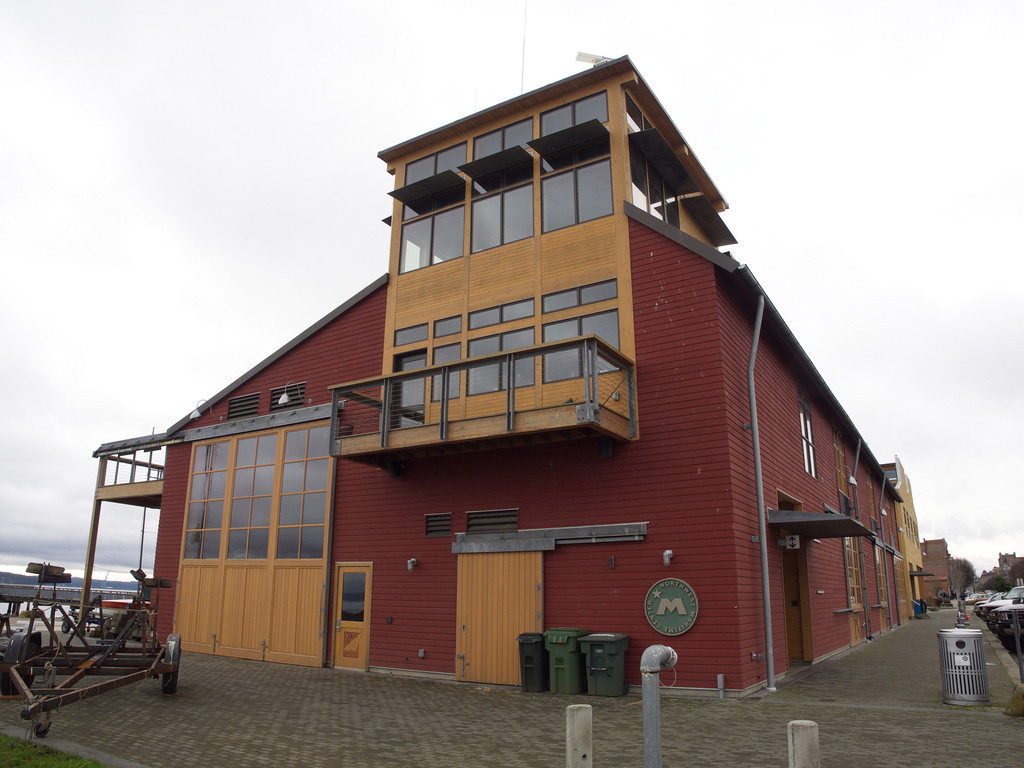 Northwest Maritime Center
Final stop of the tour was the Northwest Maritime Center, including the  boat shop, livery operation and chandlery fronting the harbor of Point Hudson on the northeast end of town. The Northwest Maritime Center is one of the anchors of the scenic city of Port Townsend, and boasts an incredible view of the waters and mountains surrounding the Victorian Seaport.
Tour 3 - Explore Fort Worden Passport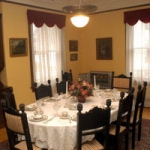 The Passport tour provided Wednesday through Saturday admission to the Coast Artillery Museum, the Commanding Officers Quarters, and the Port Townsend Marine Science Center,  the Point Wilson Light house, guided tours of the fort's bunkers and Artillery Hill and a tour of the beach at low tide.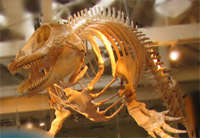 The Coast Artillery Museum tells the story of, and features artifacts from, Fort Worden's past as a military installation guarding the entrance to Puget Sound. The Puget Sound Coast Artillery Museum was established in 1976 to preserve and interpret coast artillery history with special emphasis on the harbor defenses of Puget Sound as they existed and functioned from the late 1800s to the end of World War II. The museum also has exhibits showing the history of Fort Worden from its beginnings in 1897 through its use as a military base, a state diagnostic and treatment center for adolescents, and finally as one of the premier state parks in Washington.
The Commanding Officers Quarters is one of Fort Worden's finest buildings. The COQ, is one of many Fort Worden buildings featured in the movie An Officer and A Gentleman (1982). It was completed in April 1904, and many different families resided there. Located at the head of Officers' Row, the Commanding Officer's Quarters overlooks Admiralty Inlet, with Mt. Baker and the Cascades in the background. Late Victorian and Edwardian furnishings provide a unique glimpse into the life of a senior U.S. Army officer and his family in the first decade of the 20th century.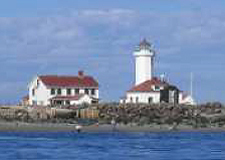 Point Wilson Lighthouse was first established in 1879. The light was originally on top of the lighthouse keeper's residence. The name of the light and the point it stands on comes from Captain George Vancouver, who first sighted the point in May of 1792. In 1913 the present distinctive structure was built. The fixed white light with a red flash every 20 seconds comes from a 1000-watt bulb through a rotating fourth-order Fresnel lens. The light has a range of sixteen miles. Before electricity, the light was produced by an oil lamp, which is said to have burned three gallons of oil a night.
Port Townsend Marine Science Center Visit the marine exhibit for a hands-on experience with local, live animals in aquariums and touch tanks. Next, venture to the Natural History Exhibit where scientific investigation and conservation are featured. Use interactive games and videos to learn about the orca named Hope whose skeleton hangs from the ceiling, and the role that humans play in the Salish Sea ecosystem. Sign up for a guided beach walk or a bird-watching session with an experienced bird watcher.
Exhibitions for FS14
Faculty Selects
The Furniture Society's presentation of top student work in 2014 was exhibited digitally on The Furniture Society website as well as at the conference site at Fort Worden in Port Townsend, Washington. Entries were juried by Amy Devers.  Exhibition pieces were on display in the  Fort Worden Chapel.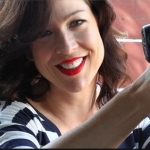 Finish carpenter Amy Devers holds a MFA in furniture design from the Rhode Island School of Design. A metal, plastic and upholstery fabricator, Amy's commercial design projects include work for the Pasadena Museum of California Art bookstore, and her own original furniture has been exhibited in museums and galleries from Boston to Milan. Amy brings expert how-to instruction and contagious enthusiasm for her chosen profession to homeowners and viewers alike! Amy also shares her many talents as the host of DIY to the Rescue and Blog Cabin '07.
View the Faculty Selects 2014 Online Gallery
Sense of Place - Northwest Woodworkers Gallery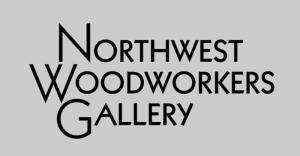 Northwest Woodworkers Gallery, located in downtown Seattle, hosted  this juried show open to all Pacific Northwest-based Furniture Society members.  Esteemed Furniture Society member Peter Pierobon, Port Townsend School of Woodworking Executive Director Tim Lawson and NWWG Gallery Director, Sharon Ricci considered technique, use of material, overall functionality and distinguished design as the criteria for curating a well-rounded showcase of the region's stellar studio furniture artist work.
The exhibit opened June 1st, with a public artists' reception on Friday, June 13th from 6-9pm.  The gallery hosted a wine tasting by CloudLift Cellars in conjunction with the reception that evening.

Members Gallery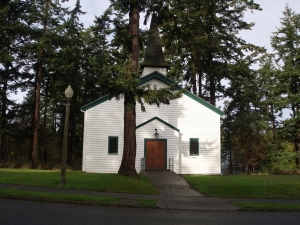 The 2014 Conference in Port Townsend once again featured the Member's Gallery, a collective of furniture works produced by the membership over the last few years. The chapel on the Fort Worden campus will served as a gathering place to highlight the talents of the members. This event is a non-curated look at what is happening across The Furniture Society membership.
Slide Wars!
Slide Wars, a regular conference event, is an informal opportunity to share what you have been up to. All conference attendees are encouraged to participate by submitting  images of recent work. Makers narrate their work as their images are displayed. To kick off the event this year, Craft in America  put together some furniture segments from their PBS series, Craft in America, for everyone's enjoyment.
The Furniture Society is proud to announce the 2014 Award of Distinction Honorees,
Warren & Bebe Johnson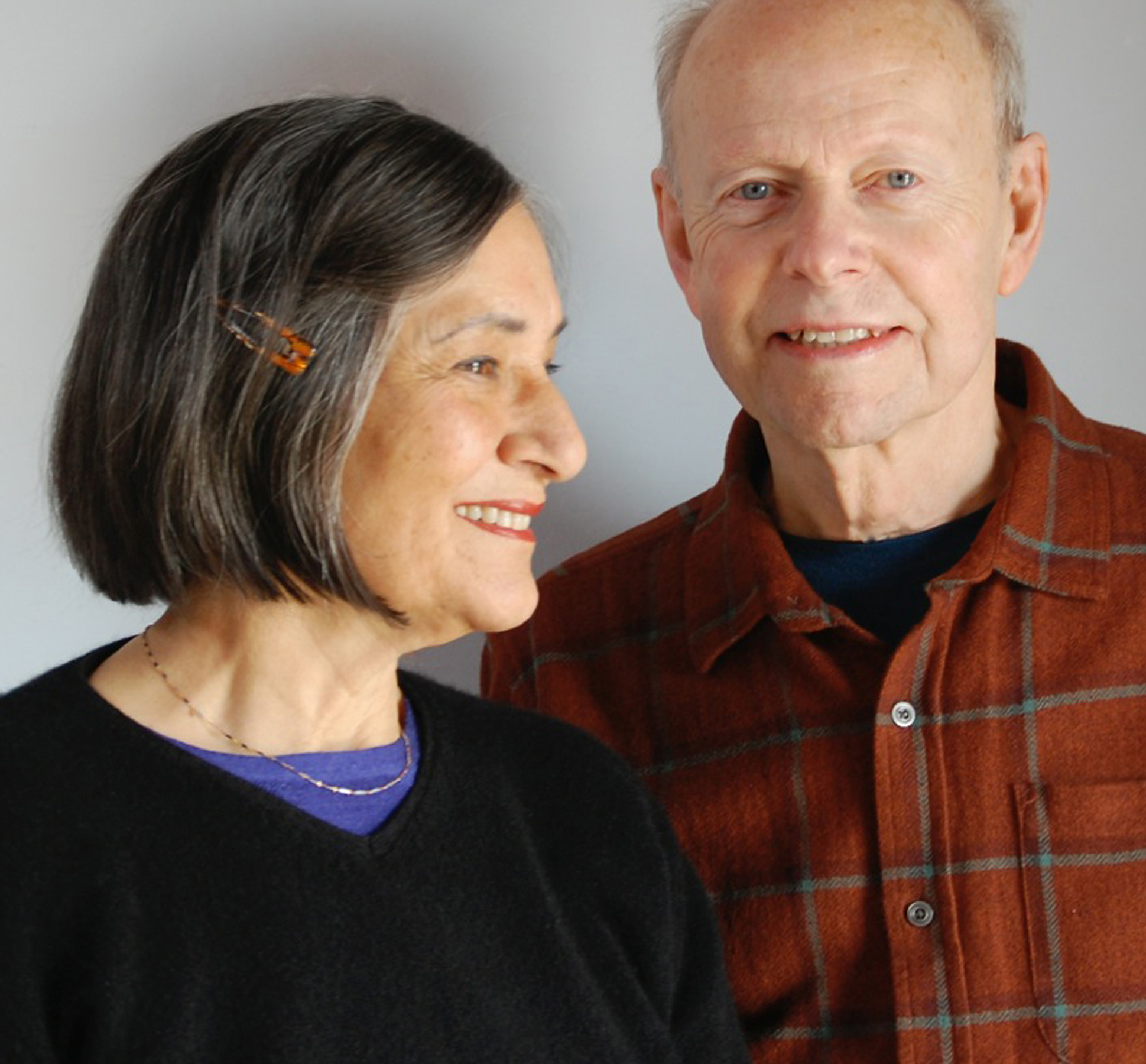 Notes from Andrew Glasgow, past Executive Director of the Furniture Society and the American Craft Council, about this year's honorees:
The dynamic duo being recognized with this year's Furniture Society Award of Distinction is the imitable Bebe Pritam Johnson and Warren Eames Johnson. I think it is safe to say that without Bebe and Warren it is unlikely that there would be a Furniture Society as we know it. I know I would have never been on the radar without Bebe's encouragement. I owe her a great deal.
Most of us know Bebe and Warren as the thoughtful, careful, and intentional owners of Pritam & Eames, the nation's premier gallery for Studio Furniture. One wonders, however, what brought them to this point.
Warren and Bebe both studied philosophy early in their academic career. After receiving her Master's degree in Communications from Boston University, Bebe would begin her real-world career and become Director, Asian Program Operations at the Council on International Educational Exchange in New York. Warren studied law and received a LLB from the University of Illinois, and pursued graduate economics at MIT. His career took a turn, however, when the Johnsons moved to New York, and he ended up studying film at Columbia University where he received an MFA. Warren co-authored a book on film production, taught film at various institutions including Columbia, and was cameraman/editor on a number of internationally based documentaries. After an interesting and successful decade, Warren and Bebe decided it was time for a change.
So, following the likes of De Kooning, Pollack and Larsen, they decamped to East Hampton, a bit before the glitterati of the 80s and 90s and, in another turn of career, carved out a life dedicated to craft: educating and offering to the public a retail opportunity, a public that sought them out in an historic old laundry building in East Hampton that became Pritam & Eames. For the last 33 years, Pritam & Eames has existed, both powerfully and quietly, out in Long Island for a very appreciative public.
Bebe and Warren were not satisfied with just selling the best studio furniture, they were also ambitious to contribute to the growing body of literature about this decorative arts field. This ambition led to conversations with makers and other intelligent aficionados that resulted in the publication of their book, Speaking of Furniture: Conversations with 14 American Masters [The Artist Book Foundation, 2013].
Personally, I can't imagine anyone more deserving of the Award of Distinction than Bebe Pritam Johnson and Warren Eames Johnson. They built and crafted a business that has sustained them, given a boost to grateful makers, and played an important part in building the dialogue that underpins today's studio furniture movement.