Furniture Society conferences are held annually in locations across North America.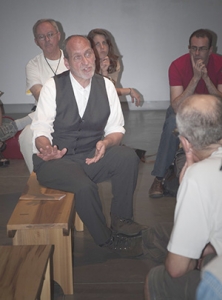 Distinguished makers, educators, and scholars are brought together to offer main stage presentations, workshops, and round table discussions on a wide range of subjects related to the field. Expert makers offer hands-on workshops and demonstrations featuring technique-driven presentations, highlighting individual practices. Numerous exhibitions of fine furniture are on display, and the local culture and furniture making tradition always play a prominent role in the conference.
Our conferences offer an assortment of down-to-earth technical workshops, stimulating discussions, invaluable tips and tricks, member and juried exhibitions, camaraderie, and FUN. No matter if you are a furniture maker, curator, collector, student, educator, writer, gallery director, professional, amateur or just plain enthusiast, the conference is the event to network with others who share an interest in the art, business, and relevance of furniture making.
There will be plenty to inform, energize and inspire you! Join us!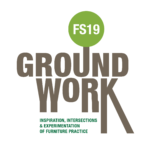 Groundwork: the Inspiration, Intersections and Experimentation of Furniture Practice
June 19-22, 2019, Milwaukee, Wisconsin
The Furniture Society is proud to present GROUNDWORK, the Society's annual conference, held in partnership with The Milwaukee Institute of Art & Design (MIAD).
Over the course of three days, FS 2019: "Groundwork" will center around the idea of 'research' or 'where inspiration is drawn from' through mainstage presentations, discussions, artist presentations, workshops, demonstrations, exhibitions, and an exhibition crawl. Participants will explore the idea that much research, or "groundwork" is needed in the field of furniture history and materials study in order for our makers to understand the underpinnings of our artform. Topics will include historical, materials, and market-research as well as technique-driven presentations, and explorations into historic, contemporary, and emerging makers important to the studio furniture field.