On the Edge of Your Seat
Chairs for the 21st Century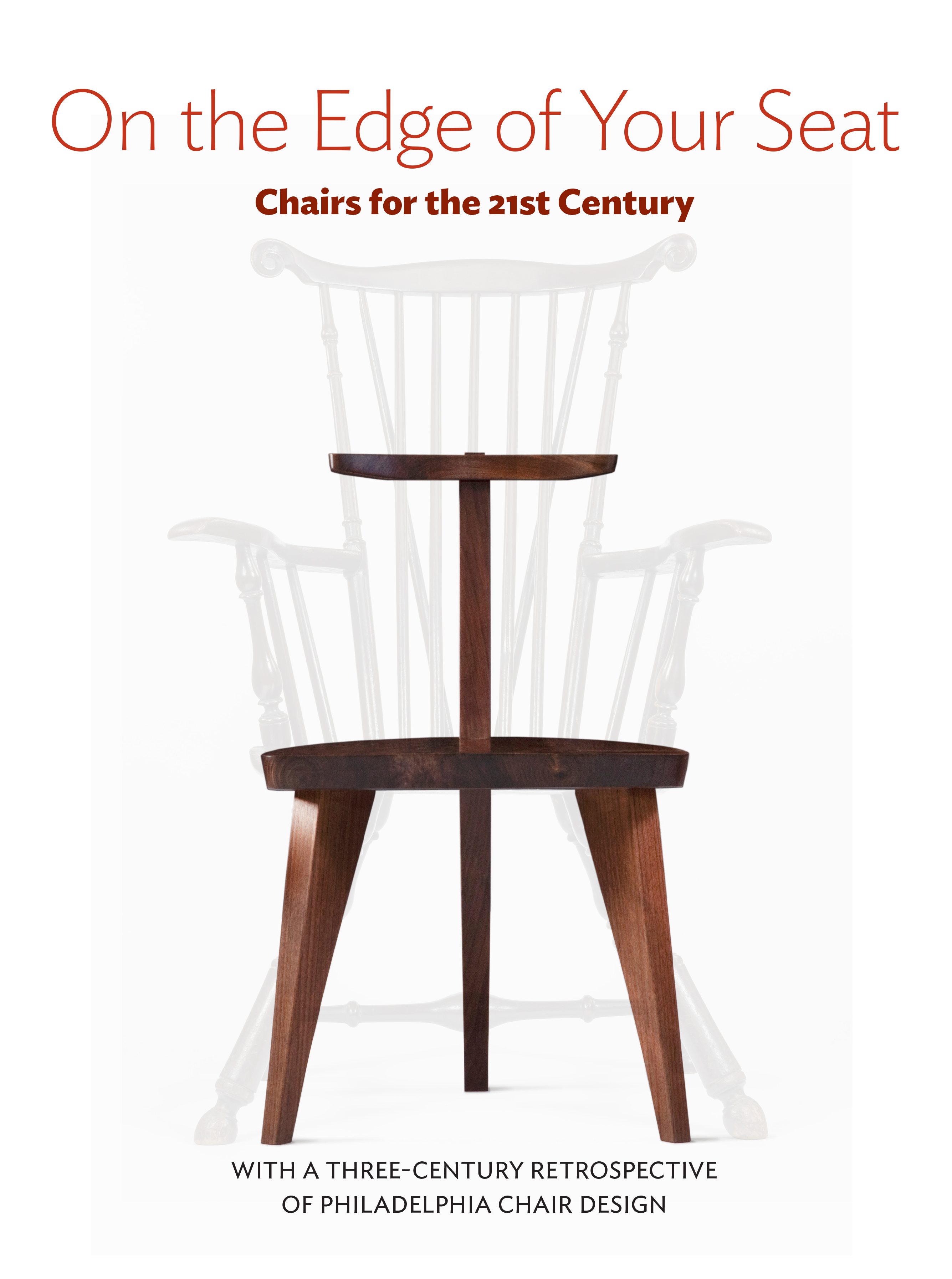 On the Edge of Your Seat: Chairs for the 21st Century, considers new designs in chairs, benches, and stools for the 21st century. In early 2015 The Center for Art in Wood and The Furniture Society issued an international call to artists and received a gratifying response. From a field of 147 artists a jury of distinguished artists and curators selected 45 works from 39 artists.
The exhibition runs May 6 – July 23, 2016, accompanied by a lavishly illustrated catalog, and will coincide with The Furniture Society's annual conference in Philadelphia June 23 – 25.
The jurors were Nora Atkinson, Lloyd Herman Curator of Craft at the Smithsonian American Art Museum Renwick Gallery; Jasper Brinton, Designer and woodworker, Principle, Brinton Design; Benjamin Colman, Associate Curator of American Art at the Detroit Institute of Arts; and Susie Silbert, New York-based curator, writer and historian.