FS16 CRAFT-FACTURING Faculty Selects Exhibition
Faculty Selects is a juried exhibition of top quality student work. Each individual has been nominated by faculty members from a diverse group of institutions throughout the USA and Canada. While giving the viewer a glimpse into the furniture makers of tomorrow, this exhibition provides emerging artists an opportunity to showcase their student work in a professional setting.
Selections were made by a jury panel consisting of Furniture Society Award of Distinction recipient Bebe Johnson, Furniture Society Vice President, Forest Dickey, and Student Representative to the Furniture Society Board of Trustees, Robert Matthiesen.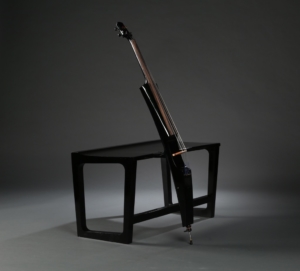 Entry Bench by Twiggy Chen (California College of the Arts) 2016.