Furniture Society Administration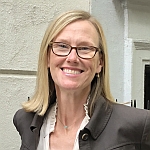 Monica Hampton, Interim Executive Director
executive.director@furnituresociety.org
Monica Hampton has had a lifelong interest in the arts and education. Her background is a combination of fine arts, art history, education, and public outreach, with an emphasis on program development for museums and organizations specializing in history, fine art, craft, and design. As an independent consultant , she produced the American Craft Council's 2016 conference. Monica served as the Director of Education at The Society of North American Goldsmiths (SNAG) and was formerly the Director of Education at the American Craft Council (ACC). Past positions include working with the Society for Environmental Graphic Design (SEGD), Metropolis Magazine, and the Cooper-Hewitt.
She studied fine arts and art history at Bard College, received a dual fine arts/art history BA degree from George Washington University, and holds an MS in Museum Education from Bank Street.
---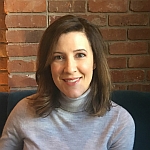 Jessica Baldenhofer, Interim Education Director
education.director@furnituresociety.org
Over 15 years as an educator in museums and schools has given Jessica Baldenhofer a unique perspective on designing programming for specific audiences around an institution's collection or content. Currently, Jessica works as a museum consultant and previously at the New-York Historical Society, Cooper Hewitt Design Museum, The Solomon R. Guggenheim Museum, Museum of Contemporary Craft and the Museum of Modern Art. As a consultant, Jessica works closely with museums and schools to ensure quality of programming, interpretation and curriculum.
---
German-born and the daughter of two ballet dancers, Erika Diamond is a textile artist, curator, and arts administrator. She received a BFA in Sculpture from RISD and an MFA in Fiber from Virginia Commonwealth University. She has exhibited nationally and internationally and her costumes have been commissioned by Charlotte Ballet. Residencies include McColl Center for Visual Art (NC); STARworks (NC); ABK Weaving Center (WI); and Platte Forum (CO). She received a Regional Artist Project Grant in 2015 from the Arts & Science Council of NC and a recent Adjunct Faculty Grant from VCU Arts to create new work using bulletproof Kevlar fabric. Diamond has taught at Virginia Commonwealth University (VA) in the Craft/Material Studies Department and Rocky Mountain College of Art and Design (CO). She spends her summers as Assistant Director of Galleries at Chautauqua Institution (NY). www.erikadiamond.com
---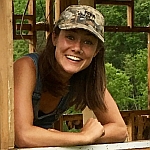 Katrina Duperree, EFASO Intern
efaso@furnituresociety.org
Katrina Duperree​ is a Western Pennsylvania-based artist and furniture maker. She received a BFA from Edinboro University in 2016 and apprenticed in Egg Collective's Brooklyn-based studio the following year. She is a recipient of the Windgate Fellowship and the Ruth Clark Scholarship for furniture design. Katrina currently spends the majority of her creative practice building a tiny home with her fiancé.
---
Megan Tilston, volunteer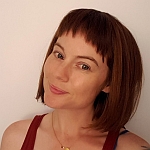 Communications(Social Media)
Megan Tilston is a Toronto-based furniture maker whose work has been shown across North America.  Her career in woodworking began at Merganzer Furniture in 2004 after lending a hand on a steam-bending project.  With a background in graphic design, she spent the next decade immersed in all aspects of furniture making through an informal apprenticeship while being encouraged to pursue her own designs.  You can see more of Megan's work at www.megtilston.com
---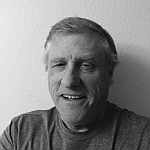 David Fleming, volunteer
Web Site Administration, Communications
David has been a member of The Furniture Society since 1999, his first conference was the 2000 gathering hosted by Sheridan College in Toronto, Canada. He was recognized by the Society Board as 'Volunteer of the Year' at the 2001 conference in Arizona and joined the website development team as a volunteer soon after. He served one term on the Board (2003-2006), managing the website in its entirety, and then as a contractor served The Furniture Society as Web Site Administrator from 2006 to 2016. He continues to help manage the website on a volunteer basis. David studied furniture making for two years (1984-86) with James Krenov, in the Fine Woodworking Program at the College of the Redwoods. He makes furniture and teaches woodworking at Arizona State University, the Southwest School of Woodworking, and at his own shop in Scottsdale, Arizona.
---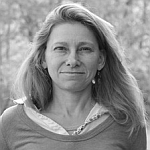 Mya Nelson, volunteer
Communications (Newsletter)
Mya R. Nelson is a woodworker and science writer based in Washington, DC. Her interest in woodworking was sparked after accidentally walking into a shop course. Soon afterward, she launched into furniture making part-time. Later she began exploring other aspects of woodworking and attended workshops at Penland School of Crafts in North Carolina and the Marc Adams School of Woodworking. She has since moved into furniture making full time. She recently completed the Nine-month Comprehensive at The Center for Furniture Craftsmanship in Maine and is currently a Studio Fellow at the Center.
---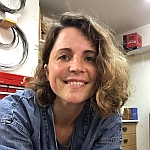 Ellie Richards, volunteer
Communications (Outreach)
Ellie Richards is an artist living and working in Penland, North Carolina, she is the wood studio coordinator at Penland School of Crafts.  Her work, both furniture and sculpture, are exhibited widely including recent juried exhibitions at the Mint Museum, the Center for Craft, Creativity, and Design, SOFA Chicago, and the Society of Contemporary Craft.  Following an MFA from Arizona State University, Ellie was a resident artist at the Anderson Ranch Arts Center, Peters Valley School of Craft, the Appalachian Center for Craft, and the Vermont Studio Center.  Her work can be seen at www.ellie-richards.com and on Instagram @ellieinthewoods.
Ellie's role at the Furniture Society will be to open pathways from this organization to its members (and beyond) to woodworking related opportunities in an effort to expand and facilitate the accessibility to the professional landscape our field encompasses.  She will work closely with academic programs, craft schools, art centers, and various other funding sources to establish relationships with clear and direct communication about opportunities for makers. Her goal is to implement the Furniture Society as a conduit for this information so that we better serve our wide network of members and growing affiliates.
---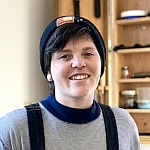 Chelsea Witt, volunteer
Communications (Instagram)
Chelsea Witt is an artist living and working out of mid-coast Maine. Chelsea is a woodworker, furniture maker, sculptor, and illustrator. After graduating from the University of South Florida with a BFA in 2012 they have worked and taken opportunities up and down the east coast seeking growth in furniture making specifically. Chelsea has worked for and or studied under artists such as Alexis Dold, Tyler Hays (BDDW), Christina Boy, Aaron Fedarko, and David Upfill-Brown. They have attended courses at Penland School of Crafts in North Carolina and The Center for Furniture Craftsmanship in Maine. Currently Chelsea is working for the Center for Furniture Craftsmanship assisting Tim Rousseau's twelve-week Furniture Intensive.
---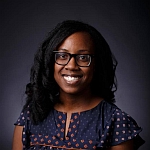 Lori James, Administrative Intern
Lori James works closely with the Furniture Society's staff to help with the logistics of our organization. She is an industrial designer and musician who hails from South Texas. Lori is currently working on an M.F.A. in furniture design at Savannah College of Art and Design while learning a few tricks of the trade as an intern at Williams Upholstery in Savannah, GA.
---